Welcome to Zots Appraisal Services

Headlines
Tax Appeals at an All Time High!
| More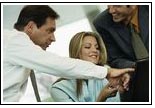 With over 15 years experience, "ZOTS" has the knowledge and capability to handle ANY appraisal order in ALL of New Jersey, New York and Florida (FHA/CONV). Many lenders find it tremendously convenient to have all of their appraisals in one centralized spot.
Having an office staff available 9:00am-5:00pm, 5 days a week, provides excellent service needed by today's industry. "ZOTS" is also doing commercial appraisals, please call for a quote.

*Reasons to use ZOTS*

We cover all of New Jersey, New York and Florida

We have the experience needed so appraisals go through smoothly

2-3 business day turn-around!

FHA/CONV/Commercial

Office staff available 9-5, 5 days a week

Automated emailing system (when an appraisal is set up, the L/O will get email notification)

Check status online, 24/7 (call for password)

Se Habla Espanol



Testimonials


"We've been using "Zots" for years! To have an office staff available all day, 5 days a week, helps us close loans faster and more consistently. Their service is invaluable."
Jennifer K-Processor



"Having all of my appraisals in one place is the name of the game. Their availability to cover many areas, saves me and time and makes me money!"
Marc L - Senior Loan Officer









Zots Appraisals Services P.O. BOX 276
Rochelle Park, NJ 07662
Phone: 201-843-6120
Fax: 201-843-6110
info@zotsappraisals.com
- - - - - - - - - - - - - -
Se habla español


- - - - - - - - - - - - - -
Metrojersey.com
New Jersey's #1
Website Directory